Asbestos Surveys Wigan
Are you looking for Asbestos Surveys in Wigan, Greater Manchester? Need a professional Asbestos Consultant to conduct the asbestos survey? Then Armco Asbestos Consultants can help.
As professional Asbestos Consultants, we offer Asbestos Testing, Asbestos management surveys and Asbestos refurbishment demolition surveys as well as Asbestos awareness training in and around Wigan.
Perhaps you require an asbestos survey prior to buying, selling or leasing a property, or you're a building manager and you need to comply with your duty to manage any known existing asbestos. Then you will require what is known as an asbestos management survey, which is one of the types of surveys we provide in Wigan.
Or maybe you plan on refurbishing or demolishing a building in Wigan? It's a legal requirement that you have an asbestos refurbishment or demolition survey carried out before any work commences on site so as not to put workers and the general public at risk of asbestos exposure.
Whatever the reason for requiring any type of asbestos surveys in Wigan, get in touch today and see how we can help.
Call us on 0161 763 3727 and our friendly team will be happy to help you.
Asbestos Report Wigan
Asbestos surveys and asbestos inspections can be conducted on all kinds of residential and commercial properties, large or small, in and around Wigan and across Greater Manchester.
Every asbestos survey will include a detailed asbestos report which you will receive a few days after the asbestos survey has been conducted.
Our asbestos report will highlight if there is any asbestos in the property, the type(s) of asbestos and any recommendations going forward, for example if removal is required.
We have over 15 years of experience dealing with asbestos and conducting surveys as both asbestos surveyors and trainers in Wigan.
As Asbestos Consultants, we provide a fast and efficient service and are proud to offer the most competitive prices for asbestos surveys in Wigan in the UK.
With our wealth of experience and expertise you're in safe hands when it comes to asbestos surveys in Wigan and across Greater Manchester.
Commercial & residential property surveys
Here are just a few of the properties we have conducted asbestos surveys on in the Wigan area:-
Refurbishment and Demolition Survey at Heaton's Pies on Boundary Street, Wigan.
Management Survey in a shopping arcade on King St, Wigan.
Asbestos Survey & Samples: Refurbishsment and Demolition Survey and samples taken from A unit on Hindley Green Industrial estate, Wigan.
Refurbishment and Demolition Survey for a maths block extension at Winstanley College, Winstanley Rd, Wigan.
Refurbishment and Demolition Survey on an Industrial unit, Hindley Green, Wigan.
Refurbishment and Demolition Survey at a domestic property on Moor Road Orrell Wigan.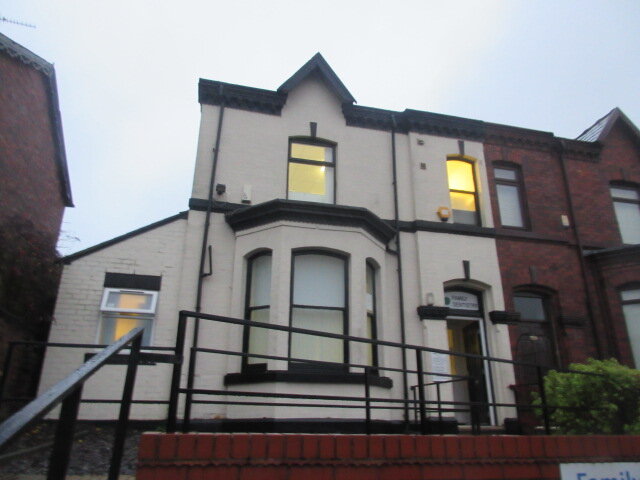 Asbestos Sampling & Testing Wigan
As well as providing asbestos surveys in Wigan we also conduct asbestos sampling and asbestos testing in Wigan as a standalone service.
If you don't actually require a full asbestos survey and just need some suspect material to be tested for asbestos, then this service is ideal for you.
Perhaps you're concerned you may have an asbestos ceiling in your garage or somewhere else in your home, but you want to be sure?
Then you will require our asbestos sampling and testing service. We will take 2 samples of the suspect material for you and send them onto an independent UKAS accredited laboratory to be tested for asbestos.
The results will be compiled into an asbestos testing report.  The cost for this asbestos sampling and testing service with report is from £175+ VAT and £25 per any additional sample.
You will usually receive the asbestos sampling results 24-48 hours after the samples have been taken.
If the samples do come back as testing positive for asbestos, then we will advise you on how best to manage it if you plan to leave it is situ, or, if you intend to do any renovations or DIY that will disturb or cause damage to the area, then we can refer you onto a reputable asbestos removal company in Wigan who can safely remove it for you.
Book an asbestos survey
Need to book one of our asbestos surveys, an asbestos inspection or asbestos testing report in Wigan for your property?
Speak to our team now for any information you require on asbestos surveys Wigan on 0161 763 3727 or use the contact form on this page and we'll call you back.
Or perhaps you'd just like some friendly advice from an Asbestos Consultant?
No matter what your query is, we're here to help, so get in touch today for all queries regarding asbestos surveys in Wigan.
---
Asbestos awareness training
Did you know we also provide comprehensive asbestos training courses such as asbestos awareness? We've provided training to thousands of companies across the UK, both large and small, enabling them to deal with certain aspects of asbestos themselves. Head on over to our asbestos training website for more details and information on our asbestos training courses.